Driven by a Common Purpose
The Cmolik Foundation's mission to empower students on their educational journeys is made possible by our dedicated board of directors, staff members, and volunteers, who run our programs, serve on committees, and act as mentors to our Cmolik Scholars. Made up of accomplished professionals, our team believes in giving others the opportunity to achieve their goals.
Our Board of Directors
C. Russell Cmolik
Co-Founder, Board Chair
Russ is Board Chair of TCF, a Chartered Professional Accountant (CPA, CA), and former Partner, President, and Director of Ritchie Bros. Auctioneers (NYSE: RBA). Russ brings a wealth of knowledge, drive, enthusiasm, and contacts to the foundation. In his free time, Russ is an avid traveler and a helicopter enthusiast with a commercial helicopter pilot's license.
Robert (Bob) Coventry
Trustee
Bob Coventry worked as an educator in the Surrey School district for 35 years before retiring in 2010. He has held the positions of Secondary Teacher, Vice-Principal, Principal, Director of Instruction, and Assistant Superintendent. Bob is married to Debbie, a retired elementary school teacher, and they have two young adult children. Bob's hobbies include hunting, fishing, camping, and travel. He volunteers with TCF and with Bayside Rugby as an executive board member.
Kirsten Evanish
Trustee
Kirsten attended both Langara College (Property Management) and Simon Fraser University (SFU) Burnaby campus. She is married to Mitch and is a busy mother of two boys. Kirsten is an avid runner and cyclist who loves to spend time outdoors. Kirsten currently volunteers on the TCF Student Selection Committee and mentors several of our students.
F. Roger M. Pryke
Trustee
Roger is a retired commercial lawyer, having graduated from UBC Law School in 1971. He and his wife, Sylvia, have two adult sons and five grandchildren.
Nicholas A. C. Saklas
Trustee
Nick has an accounting and corporate finance background. He is a Chartered Professional Accountant (CPA, CA), a Chartered Business Valuator (CBV), and a University of Victoria graduate (B.COMM). He was Vice President of Corporate Finance at KPMG Vancouver, where he articled and worked for ten years. After KPMG, Nick joined the hospitality sector, becoming General Manager of Abigail's Hotel, a boutique, luxury heritage hotel in Victoria, which he sold in 2014. Nick, who is married with two children, is an aviation and technology enthusiast.
Kari L. Walker
Trustee
Kari is a Registered Massage Therapist (RMT) who graduated from the Okanagan Valley College of Massage Therapy in 2001. She also holds a Bachelor of Arts in history and anthropology from UBC. An award-winning romance novelist, Kerry is married to Todd Walker and has two boys. Kari's hobbies include softball, gardening, painting, quilting, and studying the Civil War.
Our Foundation's Staff
Elisa M. S. Carlson, Ed. D
Executive Director
Elisa is the Foundation's sole full time staff member. With almost thirty years in public education, Elisa was the former Director of Instruction (Curriculum & Innovation) with the largest school district in the province. Elisa has served in a senior leadership capacity and as a principal at various schools, and she has taught at the graduate level at several universities. She has a Doctorate in Educational Leadership and brings a wealth of leadership expertise to the Foundation. Elisa has won numerous prestigious awards in the field of education, and has been a speaker at numerous local and international conferences. She lives in Langley and has four boys.
Tina Bulka
Program Manager
Tina has worked for the Foundation for over seven years and plays a central role in coordinating the Student Scholarship Program. As a mother of five children, three that have currently completed post-secondary degrees and two more to go, she has first-hand experience in supporting young people through the challenges of university. Her greatest reward is working with our students and helping them get through school successfully. She also loves organizing events that give our students, mentors, and volunteers a chance to connect with each other. When she's not at the office, she is busy chauffeuring her children to lacrosse, hockey, or gymnastics or is buried deep into a good book.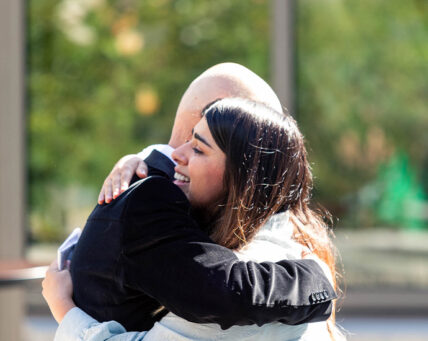 The Cmolik Prize
In addition to their work through the Cmolik Foundation, Ellen and Russ Cmolik have endowed the Cmolik Prize for the Enhancement of Public Education in BC to SFU's Faculty of Education. Awarded biennially, this $100,000 prize recognizes recipients who have developed and implemented an invention, innovation, concept, process, or procedure that enhances educational practice in the K to 12 public school system in BC.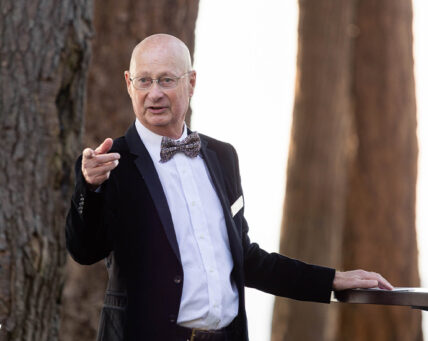 Ocean Park Foundation
With a board of trustees that includes Russ Cmolik, Roger Pryke, Nick Saklas, Kelly Cmolik, Sarah McLeod, and Tina Boyd as an advisor, the Ocean Park Foundation funds projects identified by board members. Recipients often include educational institutions and healthcare organizations. The Foundation also financially supports The Cmolik Foundation.
Our Generous Supporters
We're proud to have such wonderful partners, whose generosity and support has helped our foundation flourish and made possible incredible opportunities for our students.
BCIT Aerospace Campus at YVR

Lena Shaw Elementary School
Professional Flight Center

School District #36-Surrey